Cowen equity research is raising its convictions on shares of Apple, boosting its price target behind near-term momentum in several operating segments and a belief that market share losses in China could potentially be offset by gains in India.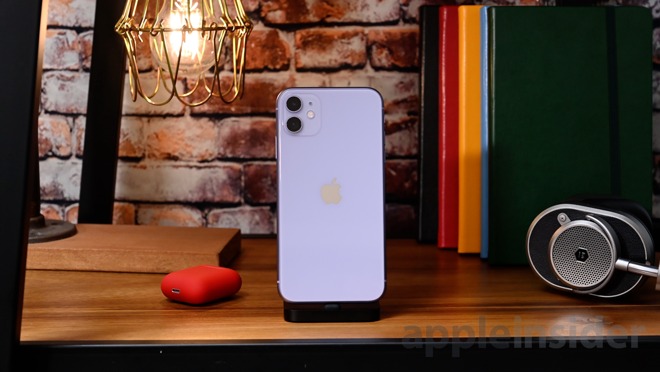 In a research note issued to clients on Tuesday, analyst Krish Sankar pointed to upcoming iPhone releases, booming wireless sales and swelling services revenues as some of the near-term catalysts expected to drive shares higher. Sankar also credited Apple management with a super-successful execution of its share buyback program in 2019. This created an ongoing dynamic where active fund managers who were underweight the company's shares are now scrambling to preserve their benchmarks by moving to an equal weight under more constrained availability.
"AAPL shares are up nearly 90% since bottoming in early January 2019 following its negative pre-announcement, and has been trading at 15-20x [next twelve months price-to-earnings ratio] during calendar year 2019 – a valuation range not seen since pre-2011 when the iPhone business was still growing from a small base," Sankar wrote. "Despite this, we believe AAPL shares could continue to outperform the broader market as there is scope for upward EPS revisions driven by growth in the core hardware businesses and further [price-to-earnings] multiple expansion from higher subscription revenues."
Sankar is modeling for iPhone unit growth in both calendar years 2020 and 2021, driven by pricing stability introduced with the iPhone 11, compelling features of the entire 2019 iPhone release family, and an expansion of the iPhone maker's trade-in and financing initiatives. In particular, Sankar is estimating 3 percent unit growth in 2020 to 197 million units, which is expected to drive revenues of $147 billion. Any benefit the company will see from the release of a so-called "iPhone SE 2" would be incremental, he added, as his model doesn't currently account for such revenues.
Meanwhile, Sankar expects growth in Apple services of roughly 16% to $57 billion during 2020. Apple TV+ revenues are estimated to contribute just half a billion to that figure in 2020, while Apple spends an estimated $4 billion on content. The financial snapshot of the segment should begin to improve the following year with the expiration of Apple TV+ free trials, helping drive segment revenues up threefold to $1.5B. By 2021, he expects over 50% of services revenues to come from ongoing subscriptions.

Another rising star in Apple's product portfolio is AirPods, which are now meaningfully contributing to the company's top line to the tune of $3 billion in 2019 — a figure the analyst sees swelling to nearly $4 billion in 2020. Overall, the analyst sees Apple's wearables division growing 38% to sales of $24.5B in 2020, up from just under $18B in 2019.
Sankar maintained his Outperform rating and EPS forecasts of $13.54 and $15.65 for fiscal 2020 and 2021, respectively, but raised his price target to $325 from $290 one a higher 21x blended P/E multiple for fiscal year 2021.
"Risk is further mobile share loss in China, which could be partially offset by share gains in India," he wrote.
Shares of AAPL were trading down roughly a quarter of a percent to $279.10 in pre-market trading on the Nasdaq stock market.