Thieves in the UK stealing iPhones are using blowtorches to melt locks, while a ten-year-old whacks a carjacker over the head with an iPad. Plus, Apple is sued for how one of its Apple Stores was robbed.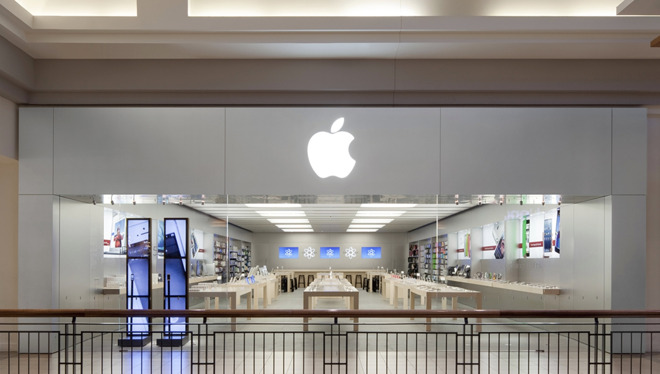 The Fairview Apple Store in Toronto
The latest in an occasional AppleInsider series, looking at the world of Apple-related crime.
Apple sued after attempted Apple Store theft
An Ontario family last month filed a lawsuit against Apple, after their son was injured in an attempted retail theft at a Toronto Apple Store in 2017.
According to The Toronto Star, the suit alleges that "knew or should have known of the high level of thefts at the Apple store prior to this incident," in which the then-7-year-old boy was trampled by a thief who was attempting to steal a laptop.
The accused thief, who was arrested at the time, is also named in the suit.
Children use an iPad to fight off a carjacker
A older boy, aged 10, hit a car jacker over the head with his iPad in Chicago last month. The boy's 16-year-old sister, Imama, then restrained the carjacker and dialled 911.
There were three children in the car at the time. According to WGN, the incident took place outside a Domino's Pizza location, when the children's father had left the kids in the car while he picked up their order.
The would-be thief jumped into the car's driver's seat and drove off. "And he starts driving really fast, going in like a zig-zag pattern," Imama told reporters. "And he goes, 'Get out or I'm going to shoot you.'"
She woke up her brother who pretended to get out of the car but then instead hit the driver with the iPad.
"My phone was dead so I couldn't call 911," continued Imama. "I see my dad's phone in the passenger seat so I, like, try to strangle the dude from the back because I was right behind him."
The driver abandoned the car and joined what are believed to be accomplices who were driving a stolen Toyota Camry. That car was later recovered by police with five people inside. One got away, but the other four were arrested.
Illinois woman falls for gift card scam
A woman in the Chicago suburbs last month was the victim of a scam in which she received a phone call purportedly from Apple.
According to The Chicago Tribune, the woman received a call from a man claiming to be an Apple technician, who said that her computer had been hacked and that in order to repair it, she needed to purchase gift cards and provide the caller with the access codes.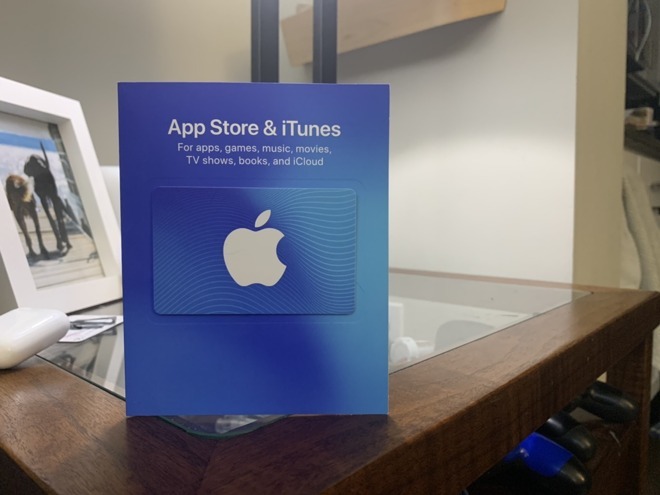 Apple gift cards
This wasn't a case of a ten-buck iTunes card, either. She ultimately paid over $5,500 to the scammer.
Blowtorch used in theft of iPhone, iPad
In the latest of what seems to be a new fad in British robberies, thieves in Rubery, England, have used a blowtorch to melt locks.
In late December, they applied this technique to gain access to a private residence and successfully, so far at least, got away with an iPhone, an iPad —and the owner's car.
Walmart Distribution Center worker arrested in Apple thefts
A man from Florida who is employed at a Walmart Distribution Center was arrested last month after police say he stole 20 iPhones from the facility.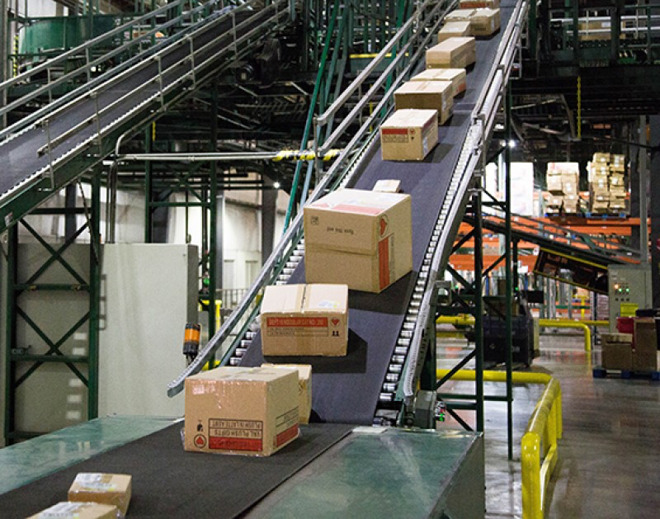 Inside the Walmart Distribution Center at Fort Pierce, Florida (Source: Walmart)
According to TC Palm, out of the several times he stole from the distribution centre, one incident from December 15 was captured on security cameras. Police say that another incident involving ten more iPhones happened on December 22.
Stolen phones, iPad recovered in Kenya
A police raid in Nairobi, Kenya, just before the new year recovered more than 150 smartphones, and an iPad.
Nairobi News reports that five suspects were arrested in the thefts, which they believe came from several different places in Kenya.
Woman accused of stealing money meant for Apple
A Minnesota woman has been accused of stealing nearly $200,000 from the company, Quantum Merchant Services, where she worked, in part by diverting payments meant for Apple, one of the company's legitimate vendors, to herself.
"[She] would transfer money to her personal bank accounts, but record the transactions as having been payments to Apple, one of the business' legitimate vendors," alleges a criminal complaint filed against the woman. "Because of this mislabeling of the actual recipient of the funds, [her] theft of these funds escaped detection."
According to The St. Paul Pioneer Press, she stole $185,118 over a five-year period and now faces three felony charges.
92 "suspicious iPhones" seized before flight to Russia
There are so many FAA constraints these days on what you are allowed to have in your carry-on luggage. But, to be fair, there isn't a specific ban on having 92 iPhones.
US Customs and Border Protection (CBP) this week seized the iPhones, valued at over $100,000, from a woman who was about to fly to Russia.
According to Quartz the woman, Yulia Radochinskaya, was charged with making false statements and providing false documentation. She had landed in New York Dec. 26, obtained the phones, and attempted to fly out of Newark with them the same day.
Radochinskaya was carrying export documentation, which she showed to customs officers, but the paperwork was counterfeit.
The arrest came as part of an investigation into "illegal exports of stolen cellular phones for resale outside of the United States," the complaint said.
Have an Apple crime story for us? Email AppleInsider and tell us about it.