Apple assembly partner Foxconn is reportedly investigating claims its employees have conducted fraud using iPhone components, by selling iPhones with parts that were deemed defective and were expected to be destroyed.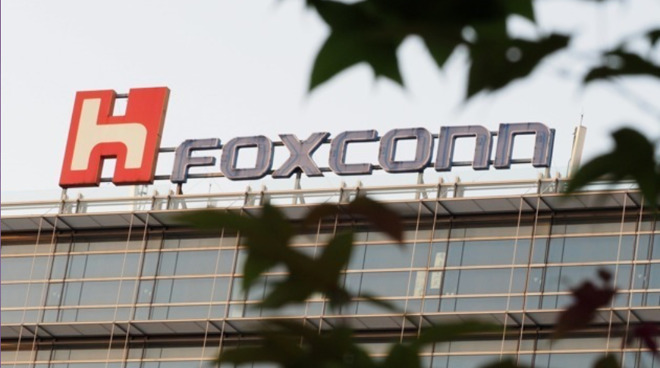 The fraud ring is believed to have earned NT$1.3 billion ($43 million) over a three-year period. An unnamed Taiwanese businessman is allegedly the mastermind, who worked with a selection of management staff at Foxconn's Zhengzhou factory. The group used the facility to acquire faulty or flawed iPhone components, which would normally be destroyed under normal Foxconn's normal policies.
The parts were then assembled into what seemed like fully-functional iPhones, and since they were produced at a Foxconn facility, were sold as if they were legitimate Apple devices.
First reported by Mirrormedia and spotted by TaiwanNews, Apple and CEO Tim Cook were allegedly informed of the issue in June this year, then later an audit was launched internally at Foxconn. The verification of the claims are still ongoing at this time.
Foxconn released a statement to CNA emphasizing it has always followed codes of conduct, and requires employees to abide by workplace ethics and related norms. The statement also confirmed an internal investigation is underway.
The assembly partner's investigation is likely to be conducted by its "anti-corruption team," established in 2015, one that is believed to be focused on just its Taiwanese employees and facilities.
Former Foxconn chairman Terry Gou declined to comment on the report, except to say it's unsurprising that "Unreasonable things may happen to one or two workers" for a company of Foxconn's size.
The Zhengzhou factory is a major production facility for Foxconn, with the capability of producing half a million devices per day. At that scale, thousands of defective products are likely to be discovered each day, giving ample opportunities for corrupt employees to skim components for fraudulent purposes.
While the investigation relates to the activities within one facility, it remains to be seen if similar efforts will be made to uncover corruption at Foxconn's facilities elsewhere.
Foxconn has been under fire for other iPhone-related issues, including breaking Chinese labor laws by using five times more temporary workers than permitted to assemble the iPhone 11, having issues meeting hiring promises in facilities in the United States, and the ongoing saga of its Wisconsin factory deal.
Fraudulent components have been an issue for Apple for quite some time, with it spending over five years fighting iPhone repair fraud in China. In that investigation, it was found fraud rings would take parts out of working iPhones for resale, replace the parts using fakes, then submit the devices for repair under warranty.