If the regular macOS Spotlight is great and powerful, third-party alternatives are even greater, even more powerful and just even more useful for speeding up your Mac.
Considering that Spotlight is this hugely underused feature of the Mac, just using that to find files and launch apps will speed up your work. But you can go further with a whole class of third-party alternatives that bring ever more fast and powerful features.
We say class. There are really only two third-party apps of this type. And we say they're alternatives to Spotlight, but really they're an extra.
Alfred 4 and LaunchBar 6.1 can all be used as a replacement for Spotlight in practically everything you do. It's just that over time, you find you come back to Spotlight for certain things that it just seems to do better.
Keep Spotlight, though, and get one of these extras. They're generally known as app launchers, but that is a preposterously small name for the kind of software that should come with the Mac.
Why use an app launcher
Find and launch your apps even faster than with Spotlight
Act on the files they find, emailing them, copying them and so on
Enter system commands like Shut Down or Restart
Quickly passwords from your password manager app
Use a Clipboard Manager
That last one, right there, that's a reason to buy any app launcher. Nobody is ever going to be excited enough by the name "clipboard manager" to buy an app with it — until they've used one.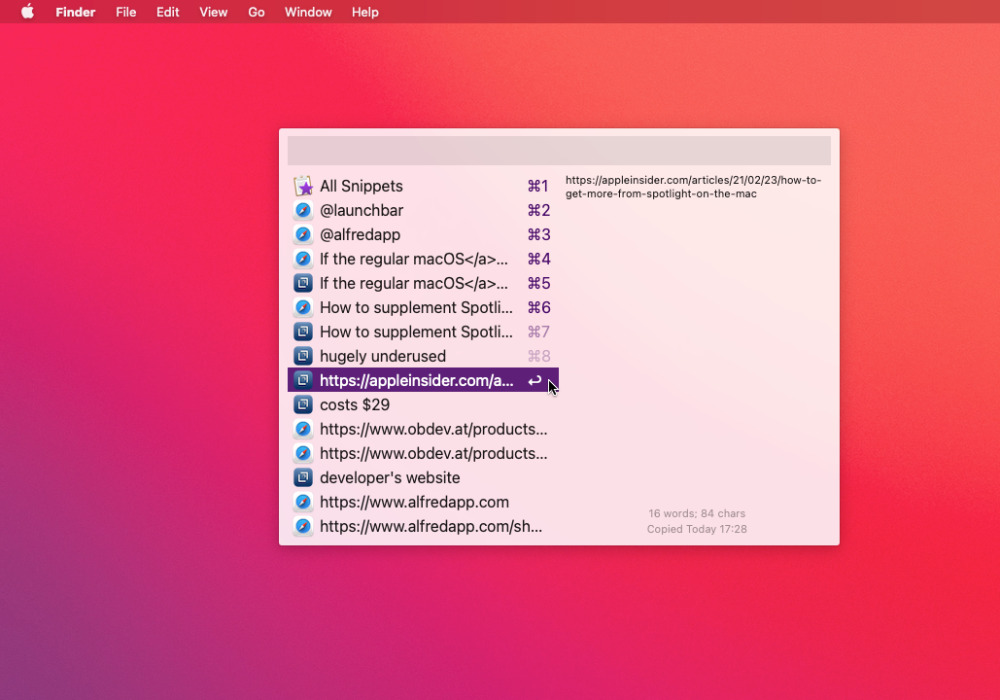 Alfred includes a clipboard manager. You'll never go back.
Clipboard managers on the Mac
You've done this. You've copied something, then when you've gone to paste it somewhere, you find you've pasted in the wrong thing. It's because, unthinkingly, you've copied something else on the way.
All you can do is go back to that first thing and copy it again. Unless you have a clipboard manager, in which case you can just select the item you copied last, the time before that, the time before that, and so on.
It means you can copy six different paragraphs from four different pages, and then paste each one into four other documents. And you can have the clipboard manager paste the last several items out in one go.
So gather up suggestions from your colleagues' nine different emails and then paste them all into a single reply.
How to launch apps faster
Open any app launcher and start typing an app's name
If it's the first result returned, hit Enter
If it's later on in the search, you may either be able to arrow down to it, or
In some launchers you can press, say, Command-5, to launch the fifth app down
That's not an overwhelmingly huge improvement over Spotlight. Except third-party apps can be faster — and they are also good at remembering what you've searched for before. So next time you want it, they surface that fifth-app-down first.
Alfred 4 will show numbers next to each of the first 10 results it finds, and let you press Command and 0-9 to launch that. LaunchBar works more on you typing a few letters and it then leaping to what you want.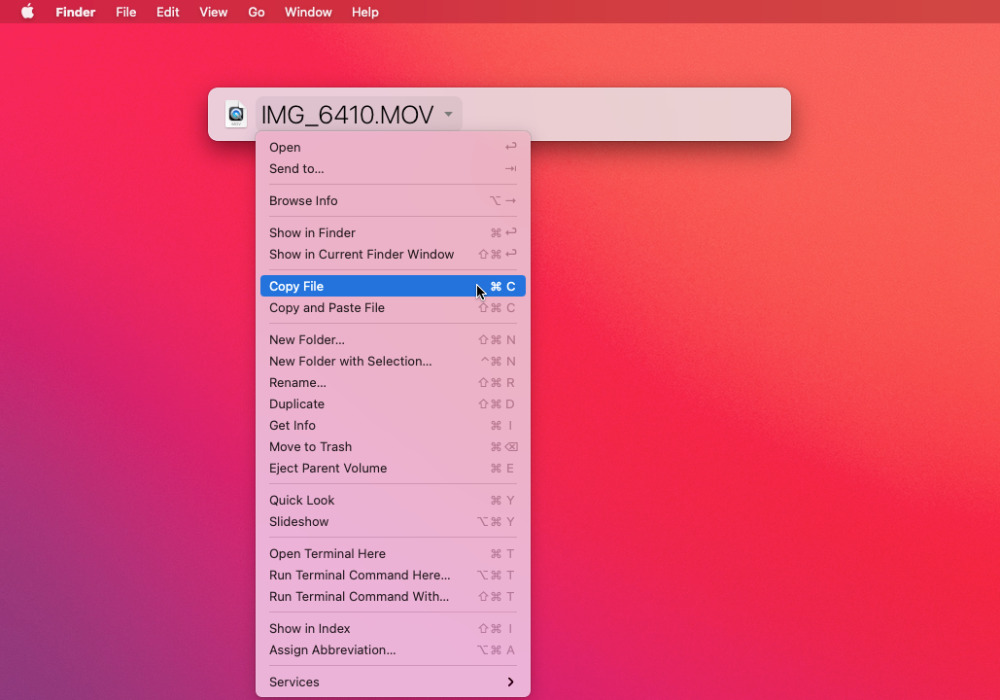 LaunchBar gives you more options to act on search results
How to get to files faster in LaunchBar or Alfred
Open LaunchBar or Alfred and type the first few letters of a filename or folder
If you pick a folder, you can right-arrow to get into that folder
And you can then right- or left-arrow to go through any number of folders
With Alfred 4, once you've snaked your way through nested folders to where you want — whether that's a file or another folder — you can act on it. Without taking your hands off the keyboard, you can email that file to someone, or you can copy that folder.
In LaunchBar, you find a file and can then press the Tab key to choose, for instance, which app to open it in. It also remembers the last thing you searched for, and if you open LaunchBar again, that file is there with a dropdown list of options to do with it.
Third-party app launchers tie in better with other apps
Spotlight is great for finding files, third-party app launchers are great for acting on those documents or folders. LaunchBar and Alfred, though, are also excellent at tying in to other apps to bring further features to you.
So for instance, if you type "1p" into Alfred 4, it will offer to launch 1Password — if you have that password manager on your Mac. Type "1p," a space, and then a word like "Chase," and now it's offering to get your Chase Manhattan password from 1Password.
LaunchBar can do the same, it just needs you to start typing the word "Chase" first. Type that, and it offers you the fact that there is a Chase Manhattan listed in 1Password.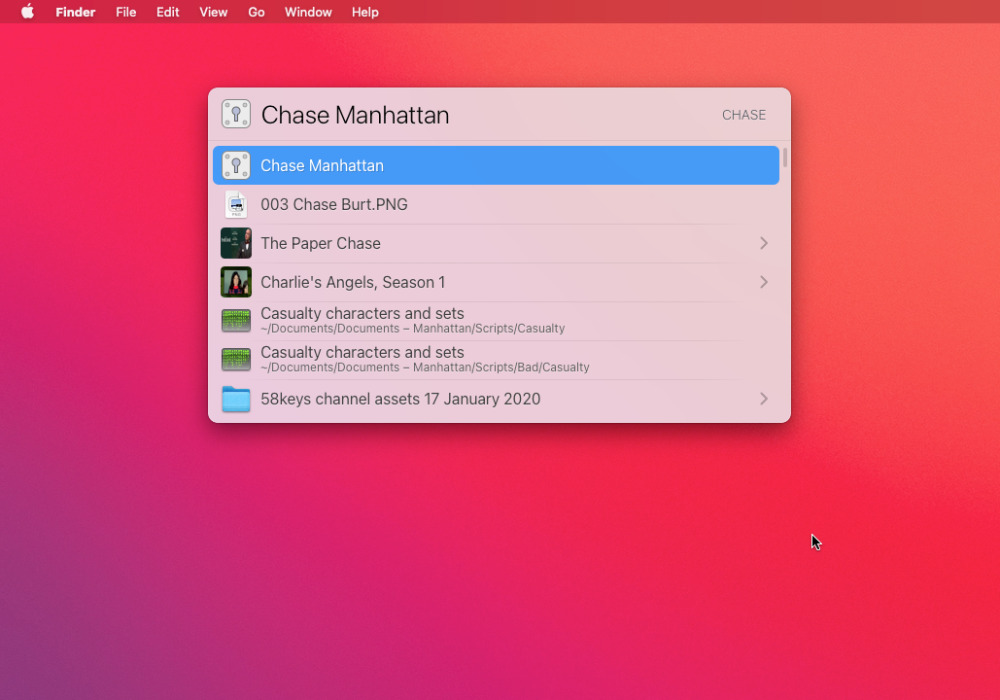 LaunchBar and Alfred both integrate with 1Password
This is only possible because of developers cooperating with each other, you can't pluck data out of any app you own. But the effect is that you get into your bank account even faster.
As well as reaching into cooperative apps from other developers, these app launchers can reach deep into macOS. From their Spotlight-like interfaces, you can do very un-Spotlight-like actions, such as controlling your Mac.
From the keyboard, you can shut down, sleep, or restart your Mac. You can go straight to a particular section within System Preferences, too.
Extending third-party app launchers
If Alfred 4 and LaunchBar 6 are like extensions to Spotlight, still you can extend them even further. Alfred, in particular, has an optional paid version which includes what the makers call workflows.
You can build up sequences of commands to control your Mac, to copy certain folders, or to share specific files, as you need. Then you can repeat those entire sequences with a single command.
What's more, just as with iOS Shortcuts, there is a community of people who share these workflows.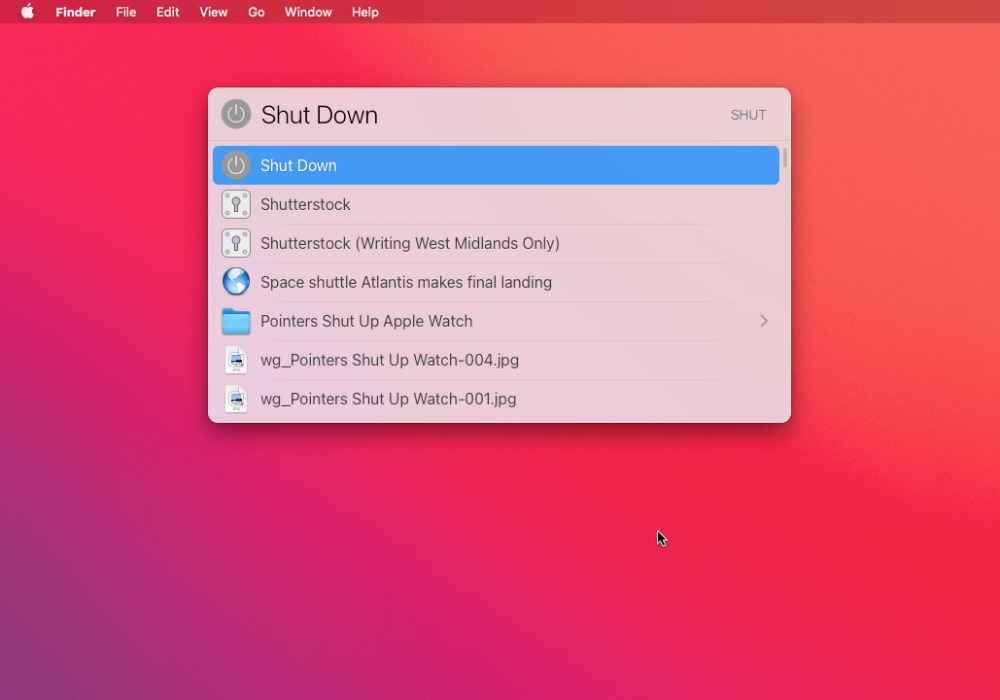 Alfred and LaunchBar both let you control your Mac from the keyboard
There can be multiple different communities ranged across the developers' own forums, Reddit, or separate sites. A particularly good Alfred 4 resource is packal.org, which includes countless workflows.
Such as Kill. Install this workflow into Alfred and then at any time you can type the word "Kill" followed by the name of an app running on your Mac. Select an app, press Return, and that application is instantly force quit.
Instantly. No questions, no prompts, no are-you-sure. And it's also somehow significantly, noticeably faster than using the Mac's regular Force Quit options.
These apps should be on all Macs
Any one of these features is definitely small, and is certainly not going to revolutionize the use of your Mac. But you don't just get any one of them, you get them all.
And once you've used a third-party app launcher, a third-party alternative to Spotlight, you cannot conceive why everyone doesn't do the same.
Trying and buying app launchers
Alfred 4 is free for the majority of features described here, and is available direct from the developer's website. There is a paid version, called the PowerPack, which you can buy for approximately $30 to get the workflows. Or just to thank the developers for such a great app.
LaunchBar 6.1 costs $29, direct from the developer. It also has a 30-day free trial.